Glass Holder - Soho
Fits any standard votive & tea light candle or 8hr oil cartridge oil lamp. The glass stands 2 1/2" in height. A simple solution with a very simple elegant holder to create a charming and cozy atmosphere. May use tealight candles (#01051), votive candles (#21000) and 8hr oil cartridges (#00408). Sold separately.
Related Products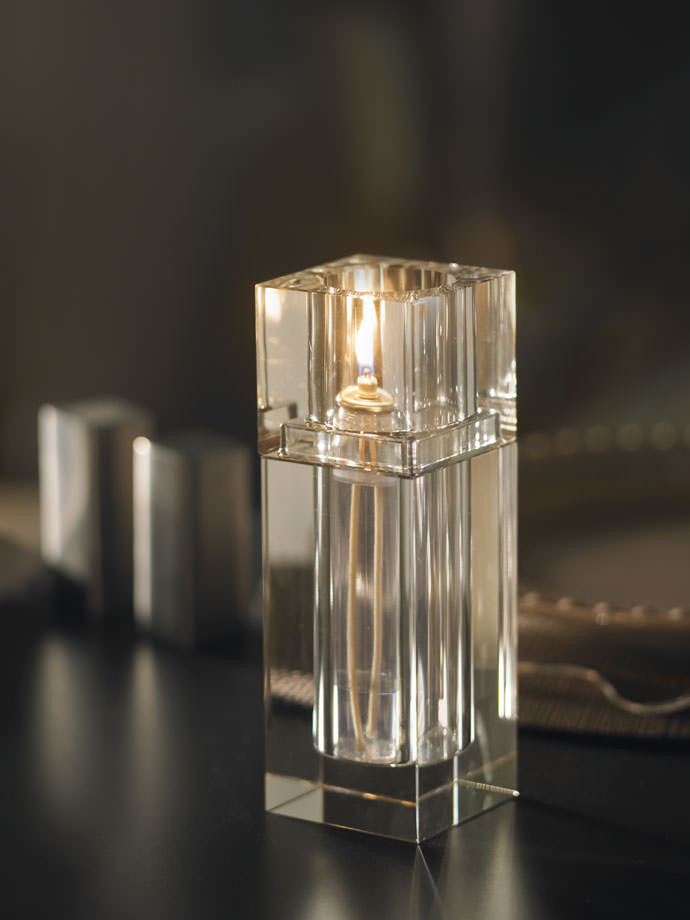 Candle Lamp - Crystalos
The Crystalos is a perfect modern crystal lamp holder for restaurants, clubs and lounges looking for a contemporary style for table lighting. The Crystalos uses the 25 hr oil cartridge (00425). Overall lamp height 7"H.
Available Sizes

W 2.5" (6CM) X H 7" (18CM)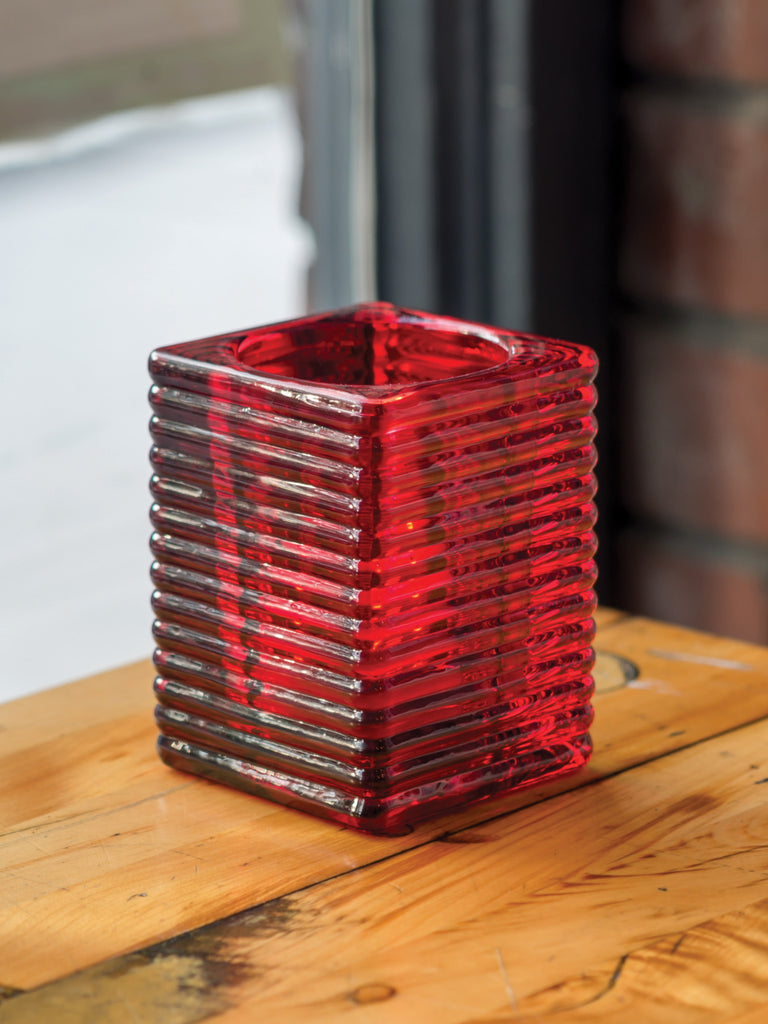 Glass Holder - Tetra
A sleek look for modern and contemporary decor. This modern Tetra holder is perfect for tealights and oil lamps which gives a warm all rounded candlelight glow in any setting. Ideal for restaurants, hotels and bar/lounges. May use: 00408 - 8hr oil cartridge, 00412 -12hr oil cartridge, 01051 - tealight candles. Sold separately.
Available Sizes

W 3" (8CM) X H 4" (10CM)
Available Colors / Shades